Are you in search of the ultimate luxury driving experience? If yes, then finding a vehicle with a standout appearance, powerful engine, and high tech features may not be enough. For true luxury, you need a car that elevates the driving experience to the next level with its breathtaking and opulent interior design. In this article, we've compiled a list of the most unique and luxurious car interiors in the market that are sure to impress.
Rolls-Royce Phantom
Rolls-Royce vehicles are renowned for their exquisite craftsmanship and luxurious interiors, but the Phantom takes it to another level. It features a stunning Starlight Headliner, an LED lighting system installed in the roof, which creates a starry night sky effect. The supple leather seats and the handcrafted wood finishes will make you feel like a royalty.
Bentley Mulsanne
The handcrafted interior of Bentley Mulsanne is a masterpiece of attention to detail. Every component is made by hand from the leather seats to the hand-stitched carpeting. The technical precision of the dashboard is so perfect, it takes up to nine hours to create the dash alone. The chrome and crystal knobs and switches add a touch of elegance that is unique to Bentley.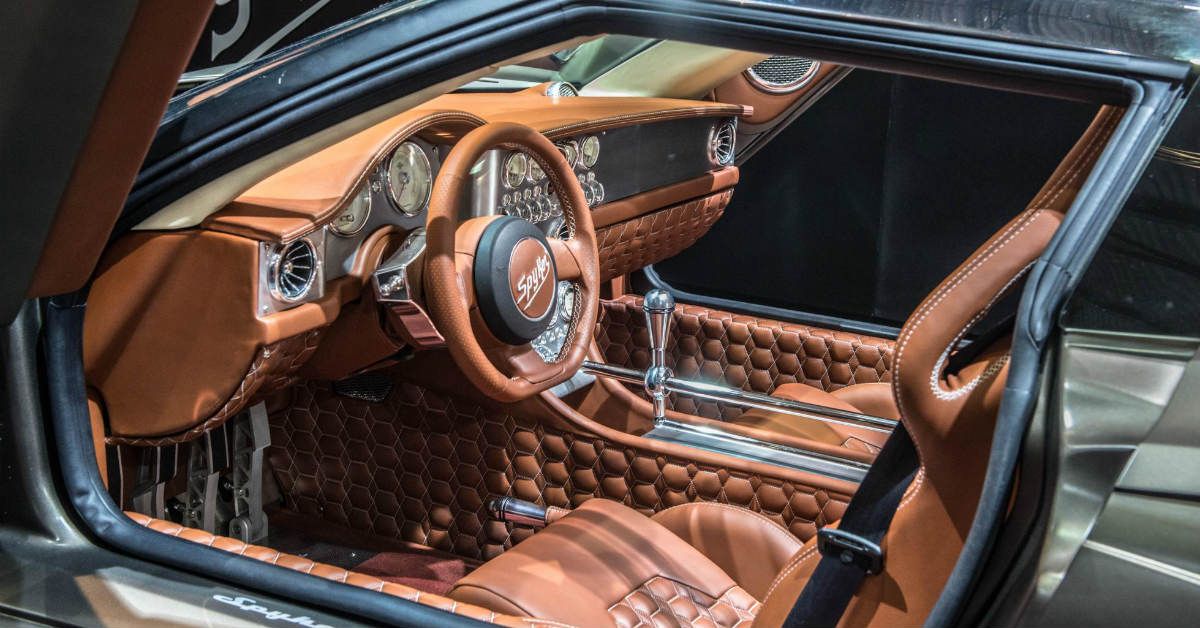 Mercedes-Benz S-Class
The interior of the Mercedes-Benz S-Class is the epitome of luxury and comfort. The seats are hand-stitched leather and offer a massage feature. The cabin is trimmed with real wood and leather, which gives a welcoming and sensory connection with the car. The Burmester surround sound system immerses you in music while the fragrance system provides a personalized scent to your liking.
Audi A8
Audi A8 has a minimalistic yet luxurious interior that exudes class and style. The Virtual Cockpit replaces traditional dials and buttons with a customizable digital screen. The leather seats are comfortable and supportive, and the interior lighting system offers several color combinations. The Bang & Olufsen sound system and the panoramic sunroof bring the outside world in.
Lamborghini Veneno
When it comes to supercars, the Lamborghini Veneno is a marvel of innovation and luxury. The interior reflects the aerodynamic design of the car and features lightweight carbon fiber and Alcantara materials. The cockpit is a blend of F1 racing car and a stealth fighter jet, with controls and systems at your fingertips.
These are the most unique and luxurious car interiors that not only provide an extravagant driving experience but also express your personality and style. The plush materials, exquisite designs, and high tech features combine to create the ultimate driving environment. These car interiors are not only a sign of wealth and status but also define the way you love to live.